More about the spider crab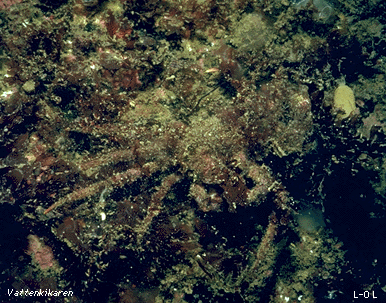 Spider crab camoflaged in algae.
Way of life
The spider crab moves relatively little and fastens amongst other things, algae on its carapace so that is not seen. It has small hooks on its carapace that enable it to attach for example bits of algae and sponges with its claw. If the crab changes its environment, it changes its camoflage.

What they eat
The spider crab has a varied diet, but starfish rays are popular, which became detached when the spider crab holds onto them.