Welcome!

Aquascope will inspire teachers, students, laymen and alike to new experiences and discoveries in and by the sea.
You will find study tips and suggestions for different experiments, aswell as facts about different Marine specie and phenomenon. By asking questions and showing what you have done, you can affect the contents of Aquascope. Here it is also possible to make new contacts.
Aquascope is aimed mainly at pupils with normal reading ability from primary and secondary schools. Aquascope deals mainly with Swedish coastal areas, but we naturally take a look at neighbouring aquatic areas. For at least the coming three years we will be working with, and expanding Aquascope.



Get a copy of our project plan in

-format (only in Swedish)
(5 pages, 39 kilobytes, that can be read with Acrobat Reader).


Number of visitors since 21/9/1998:
Aquascopes first page
Inspiration, first page
Facts, first page
(The counter at the beginning of the Facts section has been unintentionally turned off over a long period.
Started again 99-05-11, when the counter showed 2317.)
Collaboration, first page

Number of visitors to "Bertils brygga" since 11/5/1999:


We are responsible for Aquascope, but we have also recieved help from a great many others .


Aquascope was made possible with support from KK-stiftelsen.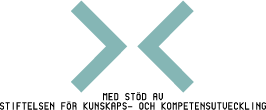 Further support has been recieved from Forskningsrådsnämnden,



World Wide Fund For Nature WWF and Tjärnö Centre of Excellence.

Aquascope works best with Netscape Navigator 3 or later
---
Home
Contents
Inspiration
Facts
Collaboration

---
© Aquascope 2000 Tjärnö Marine Biological Laboratory, Strömstad, Sweden
Bo Johannesson | Martin Larsvik | Lars-Ove Loo | Helena Samuelsson