More about japweed
Our largest alga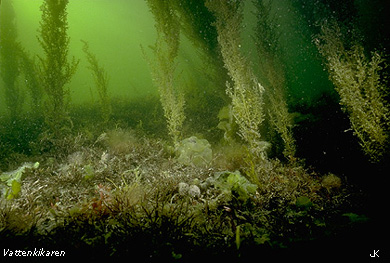 In Japan, its country of origin, japweed is normally not longer then about 75-120 cm in length. Along the French coast of the English Channel, individuals up to 6-7 m are common, but plants up to 12 m have been observed. In Sweden, japweed is usually found at depths between 0-10 m. The plants are usually between 1,5-2 m in length, but lengths of up to 4 m have been observed, thus making this species our largest alga.
Perennial primary shoots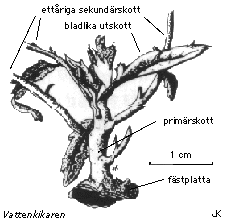 The perennial primary shoot with holdfast, leaf-like outgrowths and base of the yearly secondary shoots.
| | | |
| --- | --- | --- |
| | Page 1 of 9 | |